As of February 24, the Sponsorship Program is now closed. The generosity of others helped me get to 87% of my goal and allowed me to get tables, chairs, storage, lights, and supplies for the studio (and even those things you don't think about like trash barrels, shovels, Purell, hand soap, brooms, mops, toilet cleaner, etc). I want to thank each and every one of you—about 40 people strong—for your donations, your cards and gifts, and your words of encouragement. The space looks stunning, is functioning wonderfully, and everyone seems to love it! Again, thank you from the bottom of my heart for your kindness, your faith, and for being a part of the tribe that helped me to create a beautiful community space! 
My Why:
This program started as a little seedling in 2011. I wanted a way to connect with girls (including my own daughters) and help them feel brave, loved, empowered, and heard as they meandered through the quagmire of adolescence. I wanted them to tap into their inherent creativity as a way of bouncing back after hardship, as a tool for helping them discover themselves and the world around them, and to empower them to dream big. Fifteen girls in Franklin, MA gathered for my inaugural program and the feedback I received from parents and students alike was phenomenal. At that moment, the program took root and began to grow—slowly and steadily.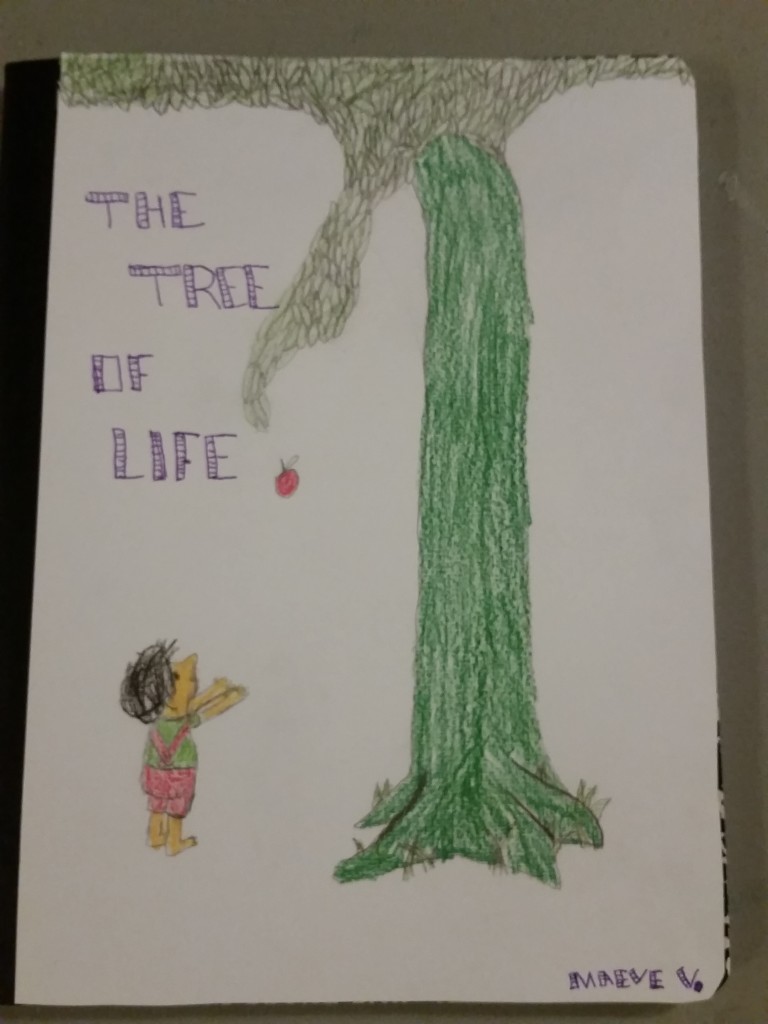 For the past five years, we have been operating as a traveling art program. It has been rewarding and fun! The program has been in homes, at birthdays, in libraries, schools, recreation departments, businesses, on Skype, and in profit and non-profit organizations, to name a few. We have worked with girls, boys, women, men, professionals, people in transition, and organizations such as Girl Scouts and Friends of Foster Care. Our home away from home has been shared space at the Soul Spirit Studio in Holliston. That is the place where I have predominantly hung my hat over the past two+ years and it has been awesome. I am so grateful to Pamela for her support.
Since starting this business, the dream was always to have my own space. I wanted a place that would serve as the creative hub for all of our activities and a place that would allow me to amplify our offerings. I truly couldn't be the business I wanted to be with a traveling suitcase and a bunch of bags in the back of my car. Self Esteem Through Art has been in desperate need of a permanent home. By a stroke of what could be called luck or divine timing, I found a space in Holliston that is right near the schools. It is an open space that gives enough space to create, dream, and grow. It is a perfect launching off space for the next phase of Self Esteem Through Art's evolution.
The space is pretty bare-bones right now, but I have a vision for it. When I am done with it, it is going to be an open and inviting space for children and adults alike. The variety of programs will increase, the population I serve will become more diverse, and there will be a marked increase in the availability of program offerings. As you can imagine, starting something like this is a monumental undertaking and the costs are staggering. As much as it makes me uncomfortable to ask for help, I am finding that I have to put my ego aside and approach this with both realism and a side of humility.
Because signing a lease is a substantial up-front investment, I am launching a Studio Sponsorship program (my version of a Kickstarter campaign) to help defray some of the additional up-front costs of opening a studio space. This is a necessary step to ensure there is no disruption to our upcoming programming! I am so hopeful for what's to come and I have so much gratitude for all of the people in the Self Esteem Through Art family that have helped me get to this point thus far. Thank you from the bottom of my heart for helping to make this long-time dream a reality and for your support in a different capacity this time around.
Sponsorship Options:
(If you would like to pay by check instead, please contact us directly for mailing address.)
Sponsor Some Supplies: $20—
GOAL REACHED! THANK YOU FOR YOUR SUPPORT! PLEASE SEE OUR OTHER DONOR OPPORTUNITIES BELOW.
This is base-level sponsorship that will help outfit the space with necessary supplies and operating items. Think reams of paper, scissors, paint brushes, drawing tools, paints, etc. Also think brooms, shovels, toilet paper, lighting, curtains, soap, etc. Perfect for all people who want to help, but may not necessarily live close enough to attend a program and get the program discount we are offering in the other tiers.
Sponsor a Seat: $45
This literally helps buy durable, comfortable chairs for the studio because I don't have any. Donations at this level will give all of my clients someplace to sit while they learn, create, and grow.
*All donors at this level will receive $20 off an upcoming Self Esteem Through Art program. (I need 20 donors 8 more donors at this price point.)
Sponsor a Spot: $60
Guess what? We also don't have any tables and we can't have an art studio without adequate work surfaces. These donations will help pay for the durable tables needed to launch our new programs.
*All donors at this level will receive $25 off an upcoming Self Esteem Through Art program. (I need 10 donors 4 more donors at this price point.)
Sponsor Some Storage: $75—
GOAL REACHED! THANK YOU FOR YOUR SUPPORT!
Having a place to put things is essential in a functional art space. It helps the space remain organized, uncluttered, and safe. With four bare walls staring back at me, there is a desperate need for storage units and shelving.
*All donors at this level will receive $30 off an upcoming Self Esteem Through Art program.