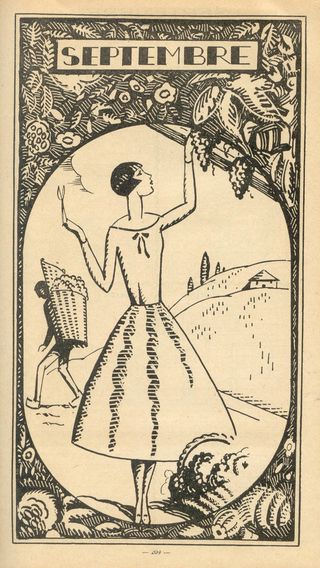 Okay, here's the deal: September is a really tough month for me. Most of my nearest and dearest know that I have a love/hate relationship with September in even the best of years. It is when school starts and our schedules get completely insane. It gets colder, the days get shorter, and I mourn the end of summer. It is when my husband starts coaching again and I basically become a soccer widow. Many of my closest friends have lost loved ones in September and the somberness rears its ugly head each and every year. And September 11th will always give me pause and bring me to tears – no matter how much time has passed. September is just always the month when the shit hits the fan and I often have a hard time keeping my head above water. This year, I am struggling with the 9th month for an additional reason: I am nervous that all of the ugly habits we worked so hard (as a family) to erase over the summer will rear their ugly heads again. I don't want that to happen. Since the middle of July, my family has worked REALLY hard to adopt a healthier lifestyle — and we swore it would be a lasting commitment, not a short-term fix. Our efforts resulted in my husband losing 30 pounds and over 24 inches of his frame, me losing 29.5 pounds and over 31 inches of my frame, my eldest daughter attributing her disappearance of muscle soreness to her improved diet, and my youngest daughter asking for spinach at meals so she can make her delicious "spinach tacos." We are happier, much, much healthier and came together for a common goal, and I wish I could confidently say that alone is enough to keep us going. But….
September brings challenges.
September is hectic.
September is often a month of emotional eating for me.
Work is extremely busy for both Bob and me in September.
I spend an extraordinary amount of time in the car and at sporting events in September.
The Halloween candy is out already.
My husband gets free lunch at school starting in September; but free lunch is never free — it comes with heaping portions, tons of sodium, and fat calories that nobody needs.
My favorite produce tastes really crappy in September.
It is easy to just order a pizza when a healthy dinner has not been planned in advance.
We don't get to sit down as a family much in September because of all the practices, games, and obligations.
Comfort food…oh, the comfort food.
I struggle with balance. I seem to do one thing at a time really well, but when I try to be the Jack of All Trades, I frequently get frazzled and become the master of none. When I focus on work, home suffers. When I focus on the kids, work suffers. When I focus on me, the entire house of cards seems to fall apart. I wish I could be more like Kelly Ripa in those freakin' Electrolux commercials and whizz through my day with perfect hair, perfect kids, a clean linen closet, and perfectly balanced meals — but that just ain't me.
Old habits sometimes die hard.
I know I am not unique in these challenges — we all face them. Everyone is busy and 99% of Americans eat like crap. But, it was a Herculean feat to get my husband to give up the Mountain Dew, incorporate vegetables with every meal, and cut back on his portions. It was an Act of Congress for my youngest daughter, Shaylagh, to allow anything green to pass her lips (willingly). It was not a struggle for my oldest daughter to keep track of portions and cut back on the processed treats (she has typically been pretty mindful), but it was certainly beneficial. For me, I feel happier in my skin and am eating the way I was eating before marriage, kids, and my mortgage got in the way. I am scared that the month of September is out to get me, so I made it a point to have an open and honest conversation with Bobby before September had its way with us. I am not one to share my insecurities and fears openly — I am a rock and usually work through them on my own. But, this is one thing that my husband and I committed to as a team, so I knew we had to forge ahead as a team. Keeping my fears to myself was not going to be beneficial for either one of us in this situation. Our discussion went incredibly well. We agreed that we feel better than we have in probably a decade and that what we did together was nothing short of incredible. We agreed that we feel closer as a couple because we achieved a common goal together. We agreed that it is incredibly nice to be able to hug a little closer without the added bulge in the middle. We agreed that we need to come up with a game plan and that it couldn't all fall on my shoulders because I need to also focus on work and the kids.We agreed that regular exercise has got to become a part of our lives. We agreed that we don't want to go back to who we were before. We agreed to continue with the things that kept us accountable all summer — like keeping a food journal, listening to our bodies, and weighing ourselves regularly. My husband has a built in support network at the school he works at. His coworkers are blown away by his transformation and have offered to get him into the gym and keep him accountable. I don't have that kind of support system because I work from home and am alone most of the time. As it is, with the chaos of the first day of school today, I forgot to eat breakfast and take my vitamins — and then had to reel myself back in around 10 o'clock and get back on track. Drastic schedule changes screw with my head and mess up the best of my intentions. Bottom line is this: we are worth it. We may stumble a few times, because the chaos of life in the 21st century sometimes can throw you a curve-ball, but we are committed to do what it takes.
We are worth the extra trips to the supermarket each week.
We are worth the time spent in the kitchen.
We are worth packing a cooler instead of stopping at Burger King when Mom's Taxi is in overdrive.
We are worth the cost of new wardrobes and smaller sizes.
We will definitely eat out less so we can keep taking the amazing compliment of vitamins which undoubtedly are adding years to our lives. Know why? Because we are worth it!
We are worth the spark this has given to our marriage and our libidos.
PepsiCo will not go bankrupt because a daily customer of 19 years has decided that Mountain Dew is no longer part of his repertoire. He is worth it.
I honestly don't think Starbucks misses me. I am worth it.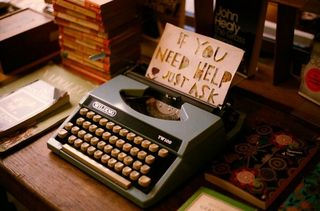 I would welcome any tips you have about the following: Quick and easy fitness routines that we can do anywhere  — like in our homes, in the yard, while waiting at soccer practice, etc. (I have been pulling exercise cards out of Self Magazine as a start)
Meals we can prepare in advance that are short on time, but big on nutrition. I am looking to incorporate more protein into our diet on a regular basis because we were such a carb heavy family. Low sodium, high fiber, low carb, low sugar. *Please do not recommend anything processed or from the freezer aisle. It might save time, but it comes at other costs that we are not willing to pay.
What kitchen staples are always good to have on hand? What is your go-to healthy snack? Anything a bit more creative than just a piece of fruit would be helpful.
Tips for handling life's little challenges and the things that wreak havoc on your schedule (and your planning).
Ways to get the family involved and have them enjoy it? I don't want to be the Gestapo — I want this to be a family affair.
Many thanks in advance for your comments and your support!! I am sure I will learn a lot today. It takes a village to adopt a healthier lifestyle and I am relearning all of the things I knew back before my husband "ruined me." (those were 100% his words, not mine)