The Self Esteem Through Art class that we offered this month was such an overwhelming success that we are going to do it again. We had tremendous feedback from the parents. Things like, "Thank you for helping my daughter come out of her shell." To, "You have no idea what a valuable service you are providing — please do a group for teens." To, "I am so nervous about bullying and think that this will help my daughter tremendously in the future." The kids thought it was awesome, too. They got to spend 6 hours this summer doing a project BY themselves, FOR thmselves, all ABOUT themselves! And, woven into the creativity were discussions about individuality and being proud to be who you are, the power of words and how to handle it if someone is being unkind to you, and random acts of kindness and how you get more by giving more. So powerful, so fun, so worthwhile!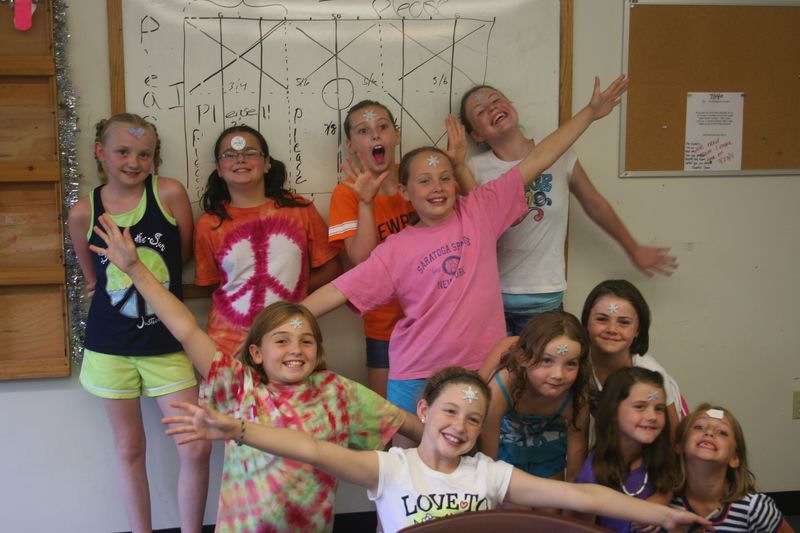 The theme for Class #2 will be similar, but the project will be different. For 4 hours, your daughters will have a safe haven where they can make new friends, be creative, immerse themselves in a (messy) art project, and be really proud of who they are. No cell phones, no texting, no cliques…just a girl and her art. Art inflates. Art heals. Art saves. Kids need more art.
Here are the details:
Session #1: August 9 AND August 11 from 5-7 p.m. This session is for girls entering Grades 1 through 4 in September.
Session #2: August 16 AND August 18 from 5-7 p.m. This session is for girls entering Grades 5 through 8 in September.
Contact me at jennpipe@gmail.com or at 508-561-8190 to register and hear about payment options. You can also see more info on the flyer below. I look forward to seeing your children in August! Please help me spread the word — children from all local communities are welcome to attend!