Happy weekend, everyone! This is going to be a fun little post! I've been giving some thought to our home lately. Thoughts that go beyond the obvious things like: the smallish square footage, the annoyingly inadequate kitchen and bathroom, and the way the stairs groan and squeal under the weight of our feet. Thoughts about what happens in these walls when we are all together, what some of our values are, what we are trying to instill in our children, and how we live our lives when no one is looking. I really wanted to create something special; something that could be on prominent display in people's homes, so I finally sat down and let the creative juices flow.
The finished result is something that I am copyrighting and offering for sale in my Etsy shop. It would be an incredibly personal holiday gift, housewarming gift, wedding or anniversary present, or birthday gift! It is a great reminder of either things to be thankful for, blessings in your life, or what makes you and your tribe unique. Best part is — you get to pick all the finishing touches! What words are important to you? Your family? The recipient of this gift?
I started this project about a week ago, and some of you may recall that I posted a picture on Facebook with  a few pieces of sheet music and a 24 x 28 piece of MDF that had been painted white. I promised a reveal when the project was complete — and today is the day! It started out as this, just a blank canvas and a few thoughts in my head: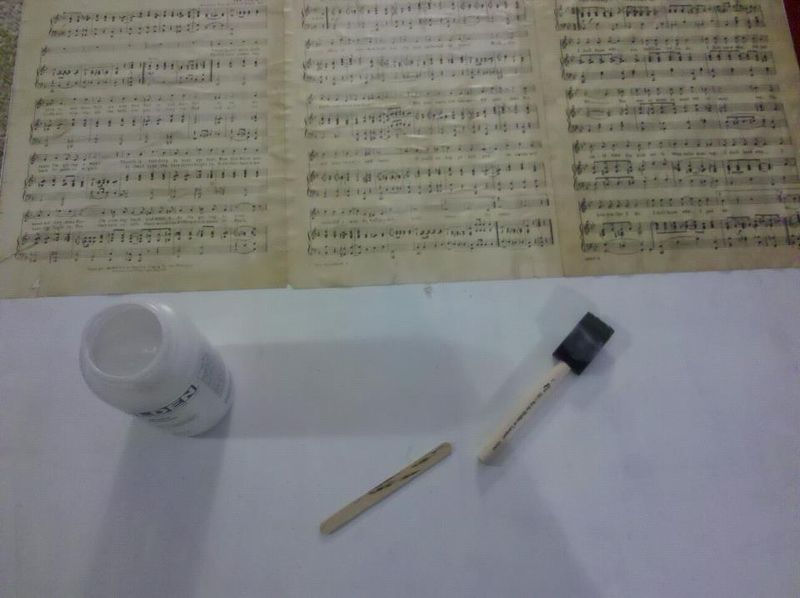 Then, it morphed into this; where I got the sheet music affixed, did some freehand drawing, played around with the design a little, and then started painting and antiquing the sheet music.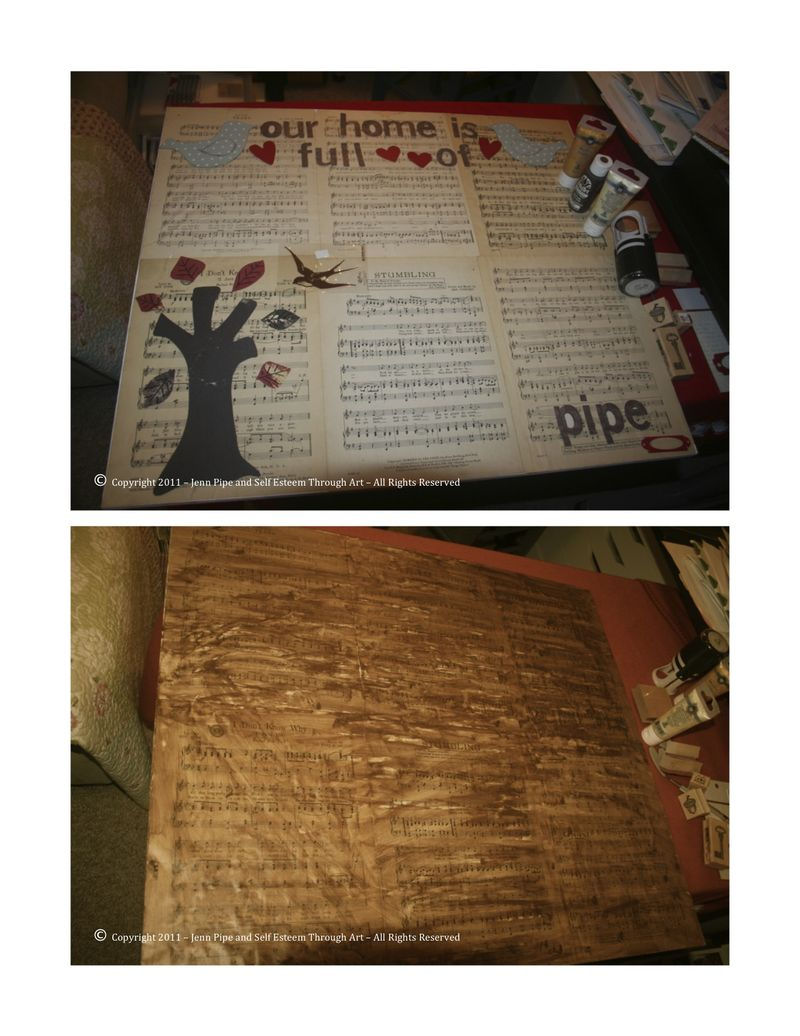 I ended up using a lot of layers of paint to get the effect just right and it took a long time to get that step completed, but I absolutely love the result! Once that was complete, I jotted down my list of words and phrases, asked the girls for their feedback and suggestions, and then went to work typesetting it all and arranging it on the canvas. This was another really tedious step, with the cutting and arranging and affixing. But, once again, I am glad I was meticulous about this step, because I really like the flow and the aesthetic of the words.
Then, my husband helped weigh in on whether or not to keep the words stark white, or to antique them a bit so they blended in a bit more. Ultimate decision for us was to have them blend in and look a little more vintage and time-worn. But, it could have gone either way because the white words were very bold and impactful — which is also very cool!
Then, it was on to the details — the edging, the antiquing, the stamping, the perfect placement of my adorable winged friends…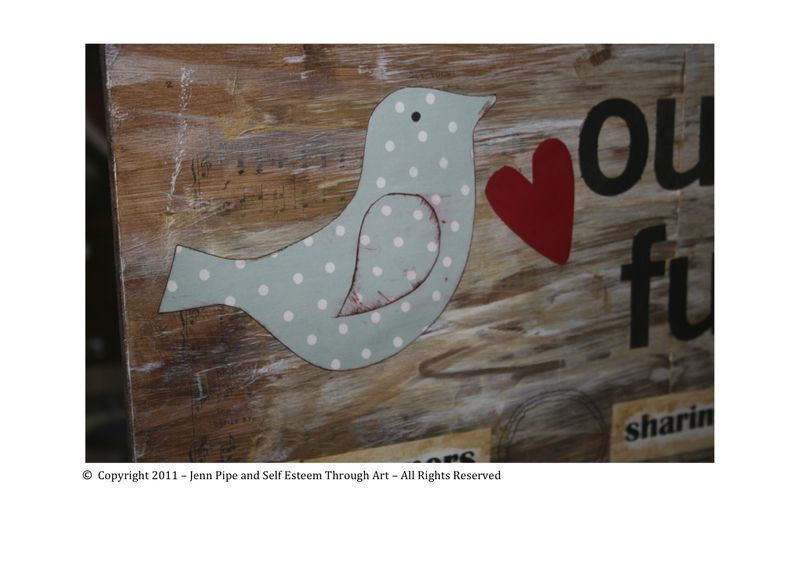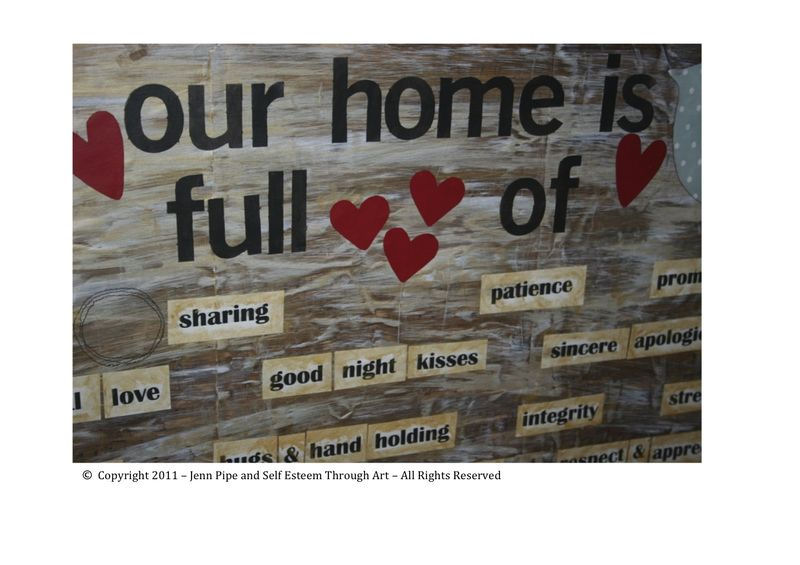 The finished project is incredibly RAD and the whole family LOVES it! It is going to be a source of pride and an impact piece in our home for many years to come!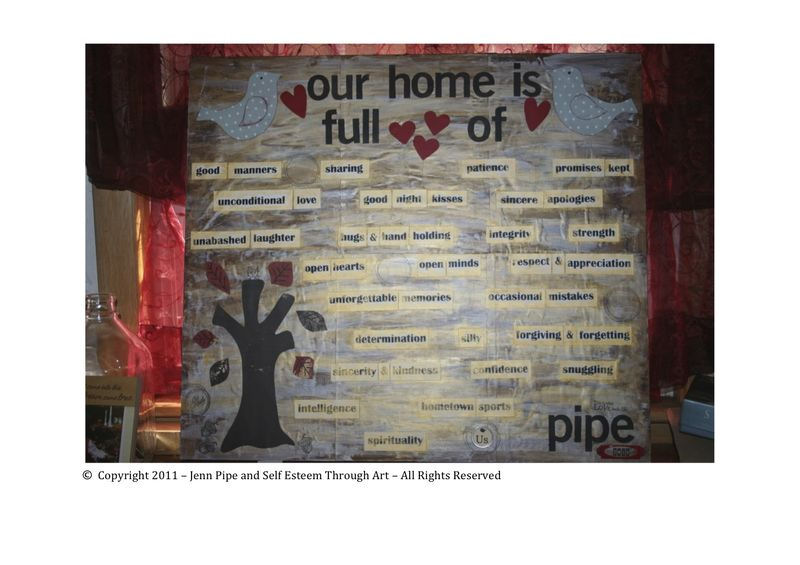 Pretty cool, right? Head on over to my Etsy Shop and start your holiday shopping!
Love and hugs!
XOXO
Jenn