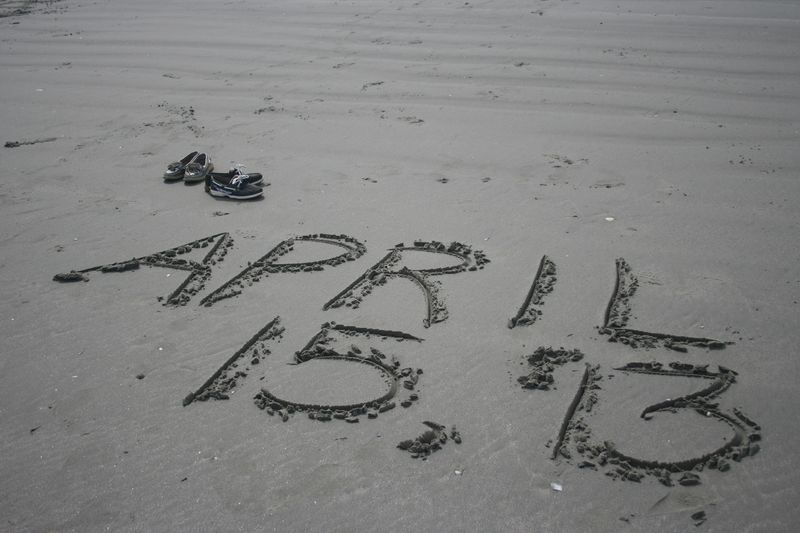 For probably one of the only times in my 41 year life, I was not in Massachusetts for Marathon Monday yesterday. I was in Newport, RI celebrating my daughter's 12th birthday alongside three of her friends, my husband, and my 8 year-old daughter. Instead of watching blister-strewn feet cover 26.2 miles, it was a change of pace as I got to watch a bunch of tween feet walk in the sand and along cobblestone streets. The birthday girl, her friends, and I went down the night before and spent the night in a hotel — my husband and 8 year-old joined us yesterday morning. All my daughter really wanted for her birthday was a happy memory — nothing material. I did my best to give that to her. The week before, as I was planning, I looked into hotels in Boston, figuring we could take in the marathon and some of the excitement of a 117 year Boston tradition as part of her birthday celebration. The lack of hotel availability and the high prices of what remained prompted me to look elsewhere. In retrospect, I am glad it did.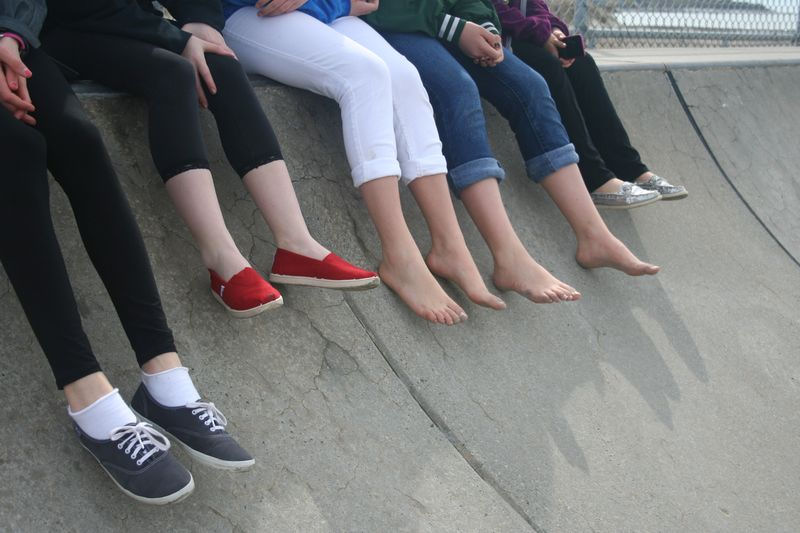 We were simultaneously celebrating her birthday and the beautiful weather and were unaware of what was going on –until one of the moms came to pick up her daughter and told us the news. If you've ever been immersed in a moment of celebration, you know how hard it can be to instantaneously shift gears. I experienced varying simultaneous levels of disbelief, annoyance, concern, fear, anger, and sadness within two beats of my heart. Disbelief came first ("It must have been a manhole cover!") — a byproduct of not wanting to acquiesce that anything like this could happen here, now, on this day. Concern followed closely on its heels ("Who do we know that ran/was watching/might be impacted?"). A fleeting moment of fear reared its ugly head (a combination of a 9/11 flashback and the fear of knowing deep down that you can never 100% protect your children and loved ones — no matter how much you try). Then came the anger that anyone would have the audacity to fuck with Boston's special day and these inspiring people — this is, and always has been, a day of celebration, community, and charity. But most notably, there was the sadness. The overwhelming sadness that follows when you feel the vulnerability that rocks you to your core, when you allow yourself to truly empathize, and when you realize that this is YOUR city — not some war-torn city halfway across the globe.
I grew up IN Boston. So did my parents. Not in a suburb of Boston, but in the city itself. So the enormity and gravity of this tragedy hits way too close to home. I am pretty certain that when they eventually do my autopsy they will find bits and pieces of the Boston Bruins, Fanueil Hall, The Public Garden, Fenway Park, The Boston Harbor, the Esplanade, and the Charles River firmly entrenched in my DNA. We've pahked our cahs in Hahvahd yahd (figuratively, but not literally, because it is damn near impossible to actually park anywhere near there). I have always loved the freakin' dirty water everyone sings about in that iconic song. My grandfather was a firefighter in Boston. We cheer for the hometown teams and I bleed black and gold for the Boston Bruins (ironically enough, I unsuccessfully tried to get tickets to last night's game). I went to Boston Latin School from 7th-12th grade (which is located right between Children's Hospital and Fenway Park) and took the MBTA to school each day. I've sucked face near the Fens. I've walked down Comm Ave and Newbury Streets. I' spent much of my early 20's binge-drinking with friends in the Alley. I got my wedding dress at the "running of the brides" in Filene's Basement (when it was still at Downtown Crossing). Despite the fact that I now live in the 'burbs about 45 minutes outside of Boston and my accent has faded, my children were both born at Beth Israel Hospital because I couldn't imagine their first breath being taken anywhere else. I still am rendered speechless and awe-struck at the beauty of Boston when I drive down the Pike and get to B.U. where the Citgo sign looms large over the Charles River and you can see all the city splayed out in front of you. Aside from the view from the Boston Harbor, it's my favorite view of the city. Until a handful of years ago, my mother still lived in my childhood home in Boston. My Bostonian moments are too many to count. How can you possibly categorize and
take inventory on four decades of your life when your roots have spread
out far and wide all over the place where America was born?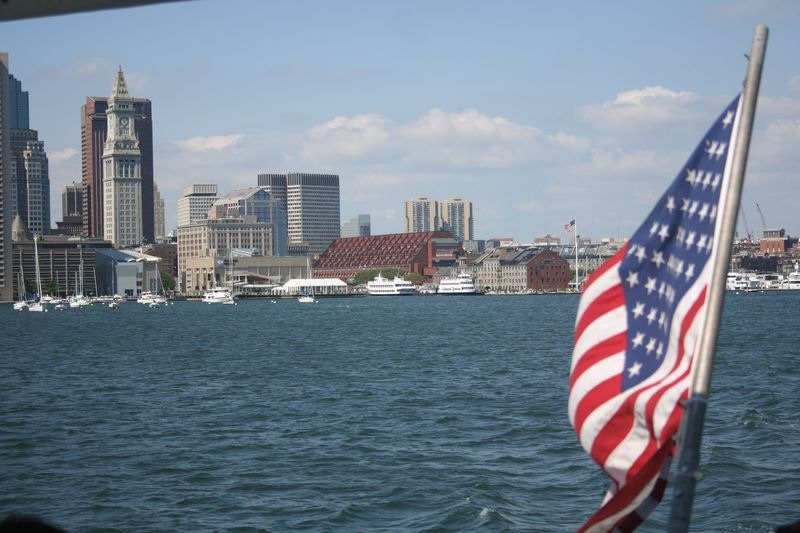 I only watched the news for a few minutes yesterday and have yet to turn it on today. Watching the endless loop of news coverage does nothing to help the victims, and it does nothing for my psyche. My heart hurts, and I physically ache for the victims — in particular, for the family of the 8 year-old boy who lost his life because he was running out to hug his marathoning dad when the bomb went off. A moment of innocence and jubilation irreversibly marred by an act of violence. I understand eight, because I have an eight year-old of my own. What I can't understand are the spiders that someone must have lurking on their soul to do such a thing and commit such an act of cowardice.
But, there are a few things that I know to be true:
An act of violence on a bright, sunny day is tougher to take than on a cloudy, crappy day. I'll never forget how meteorologically perfect it was on 9/11 and how that somehow made it more incomprehensible. Yesterday was the same — sunny and beautiful and otherwise perfect.
I will continue to love with my whole heart and have that be my guiding compass. My kids will be taught that there is far more love in the world than hate. In my rock, paper, scissors game of life, love always comes out on top. For love comes naturally…hate has to be learned.
As much as humanly possible, I will point out all of the good that manifested from this to my children: the first responders, the strangers helping strangers, the tributes and messages from the world over showing their support. Because those are the things that we need to remember. Those are the things that make us Bostonians and Americans….those are the things that make us human.
I will continue to look for the good. And be the good. And I sincerely hope you will do the same. The world needs more of it.
And, I will remind myself that each and every time my faith in humanity is put into question, something equally beautiful and heart-warming arises. Fortunately, here in Massachusetts, I never really have to look that far. Goodness truly is all around us and I have the utmost faith it will prevail.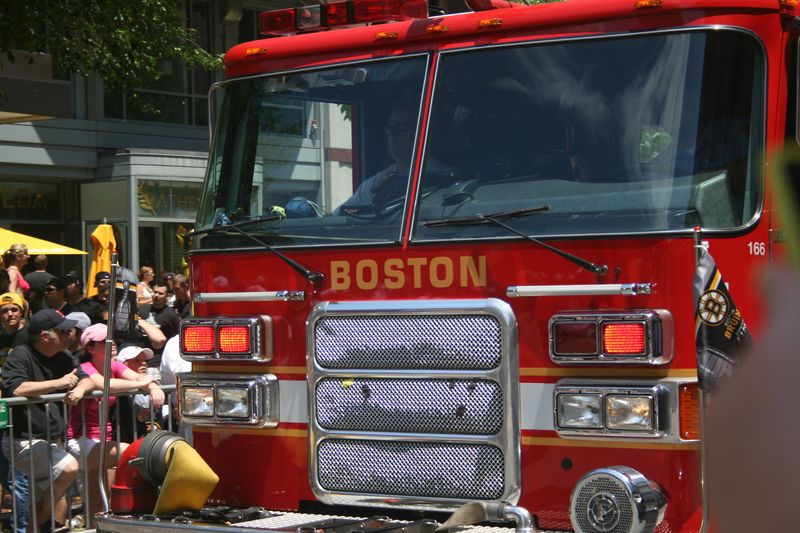 I hate that a Massachusetts holiday and a day dedicated to the human spirit was marred by a spiritless human. But, for those of us who grew up here and have spent many a marathon Monday making signs, handing out cup of water to the runners, running Heartbreak Hill, watching the Hoyts, and cheering on thousands, let's not let this make us forget what this day is, and has always been, about. I, for one, can't wait to see the running teams that form in next year's Boston Marathon to honor the victims who lost lives and limbs yesterday. I bet the outpouring of support will be unprecidented! This is a community of unity, strength and resilience — no one and nothing can take that away from us.