How did you spend your Veteran's Day? Were you one of the lucky ones who had a day off? Did you take the time to thank a Veteran for their service? I had the privilege of running two Self Esteem Through Art classes on Veteran's Day. One was a scavenger hunt. The other was an art class entitled "Today, I Feel." When you think scavenger hunts, you probably think about being given a list of things like "find something yellow" or "locate a car with a soccer bumper sticker." This scavenger hunt was designed and created by me to be a *lot* different. This was an experiential scavenger hunt, and people didn't hunt for things as much as they gathered experiences and memories. It was a way to spend a wholesome couple of hours with your children, share some really fun experiences with them, and infuse the day with meaningful conversations, family values, and spread laughter and light into the community. It was a LOT of fun! Because I was teaching another class on Friday, we only got 1/2 way through our hunt, but we had a blast and are looking forward to completing the second half. Here are some of the highlights: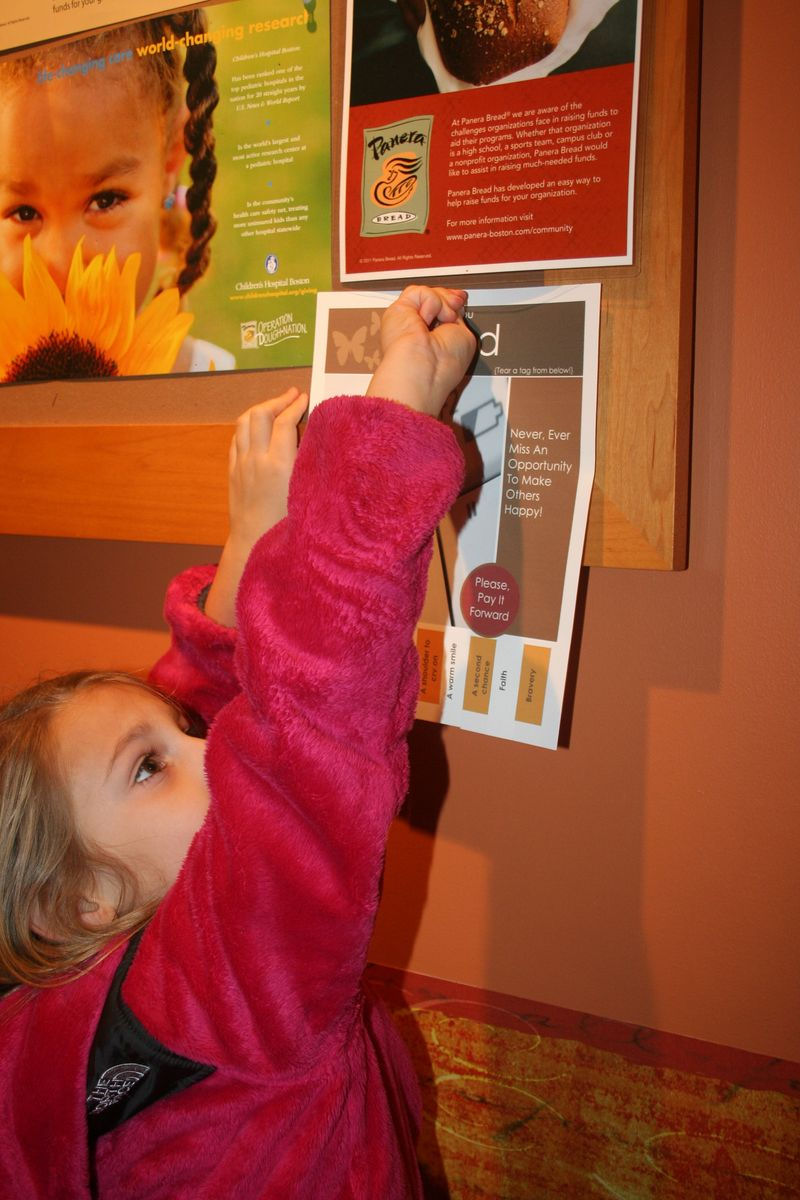 One of the items was to place this sign in a public place where people could find and enjoy it. We, as you can see by the photo, chose a bulletin board at our local Panera. Shay got a kick out of it and really wants to go back to see if anyone has taken any of the little tags. The idea was to make someone smile, pick someone up who was having a bad day, and maybe inspire someone else to do something like this. It was a "feel good" part of the scavenger hunt.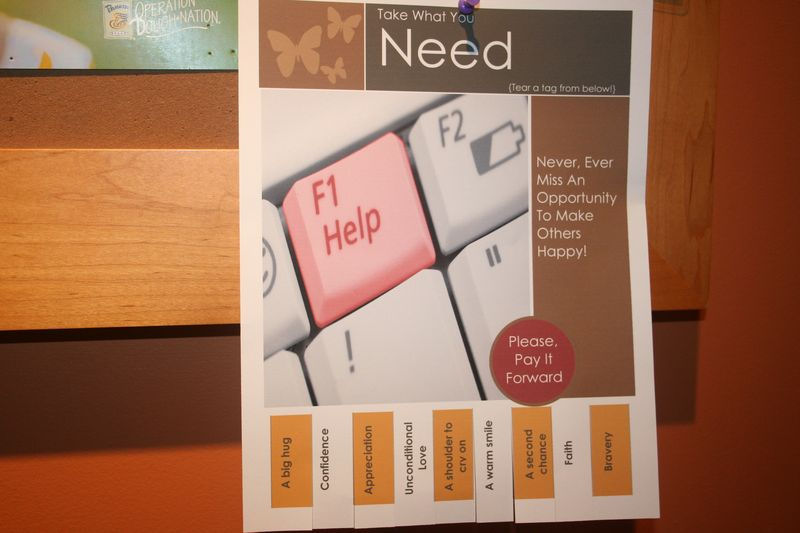 Which tab would you reach for first? A second chance? A hug? Confidence? Bravery? Another part of the scavenger hunt was discussions. We talked about what we were thankful for and who our role models were. I was surprised by my daughter's replies, and have recorded them so we can look back on them and see how they change over the years. For example, I was surprised when my 7 year-old expressed her sincere gratitude for "the air we breathe" (how profound!), when my 10 year-old gave thanks for "education, a warm bed, and a loving, caring family." I was kind of shocked when Brenna's role models consisted of professional athletes (all basketball players) for both their athletic prowess and their philanthropic efforts, and when Shay picked her current 2nd grade teacher, Mr. McCarthy because he is the best and she wants to be a teacher someday. I was flattered when my mom, who also joined us, deemed that, as a much better mom than her, I was one of her role models. Another item was to thank a Veteran. We brought a couple American flags with us for this part of the hunt. When we found two gentleman admiring a memorial on the town common, we got out of the car and asked if either had served in the military. One replied that he had been in the National Guard, but had never been deployed. We thanked him anyways, and my girls extended the American flags to him in appreciation. You will never guess what he did next….He refused the flags! Kind of un-American if you ask me, but he must have had his reasons. He parted ways with us, telling me that I had a beautiful family and to enjoy the day. Okee dokee. We had to do something nice for our bodies as part of the hunt. We let the girls pick and they chose a trip to the high school so they could run on the track and play on the playground. They also found these tackling sleds and decided to try out some tackles.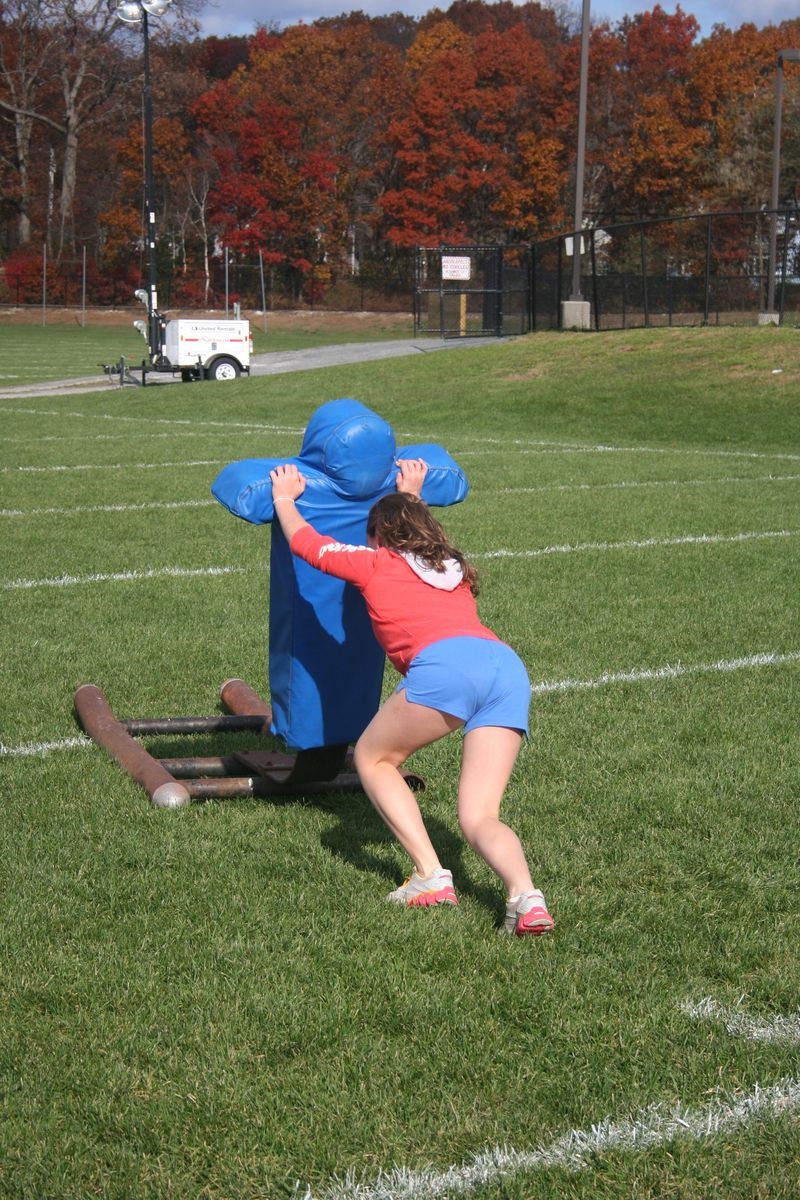 Well, Brenna worked on some tackles, and Shay just tried to woo the dummy with her dance moves and her quirky fashion selections. LOL!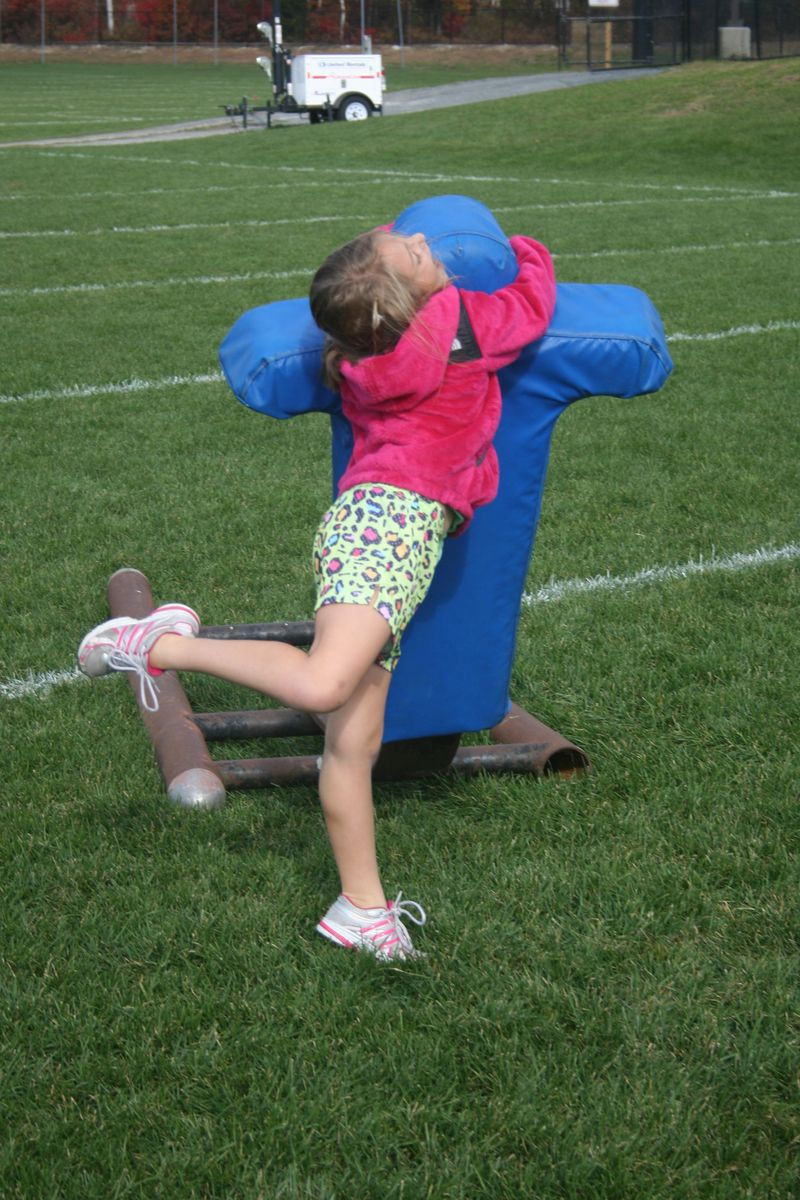 Then, we moved on to my ultimate favorite part of the hunt. We had to give out smiles to people in the community. All participants got a sheet of "smiles" to hand out. Our first smiles were given to a table of elderly gentlemen at Panera. They LOVED it! They smiled and laughed and said "right back atcha." Then, we gave one to an elderly women at Stop & Shop who was handing out samples at the pharmacy counter. She thanked us profusely and told us we made her day. My personal feeling on this: elderly people are unappreciated and are so grateful for the little gestures! I am going to bring out extra sheets of these "smiles" to bring with me everywhere I go. Making those people smile made us all feel really, really good.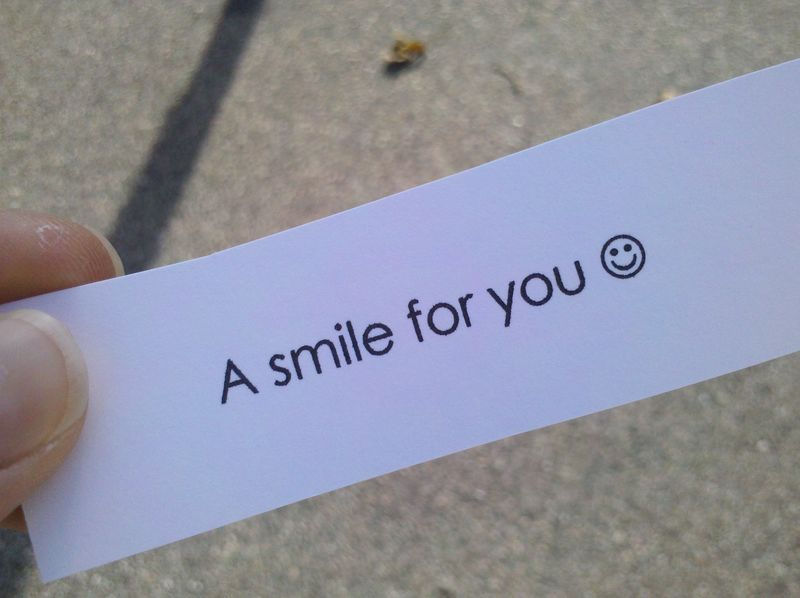 Finding and/or creating heart-shaped things was the last thing we had time for. This was fun and the girls found a piece of wood in a pick-up truck that was heart-shaped, a heart-shaped cloud in the sky, and then used their creativity when we got home. I made note of a heart-shaped rock, and the pattern in our wrought iron fences.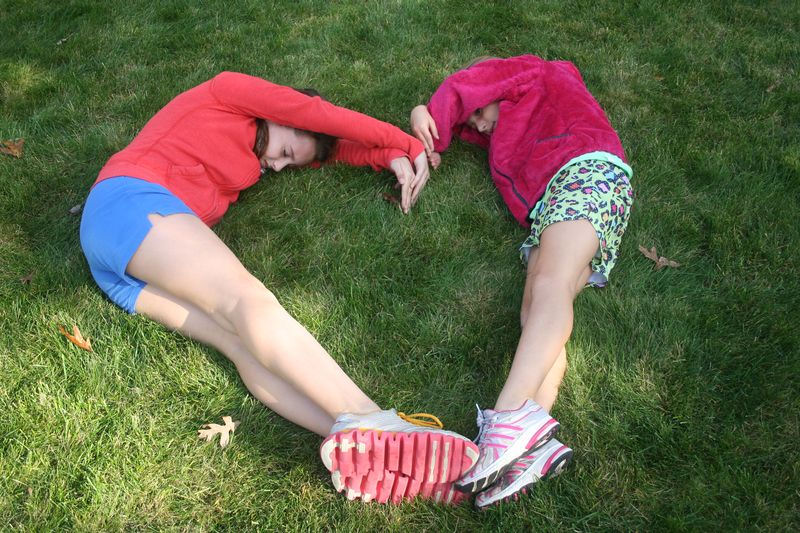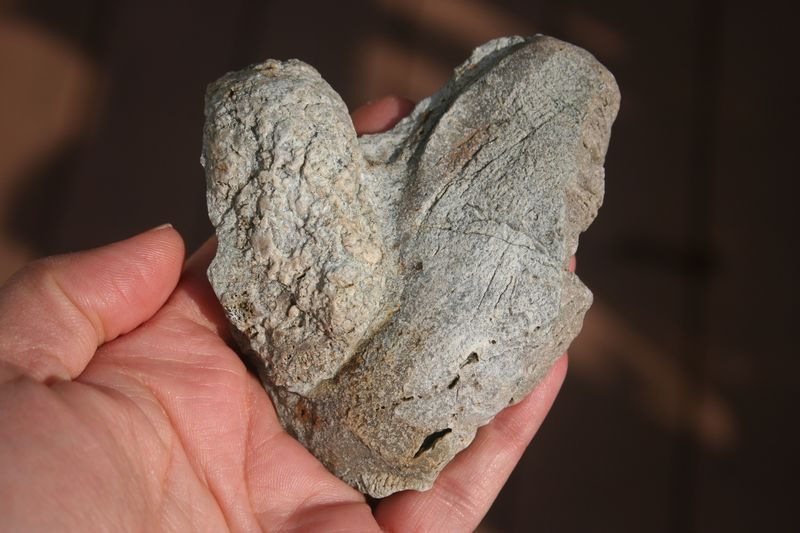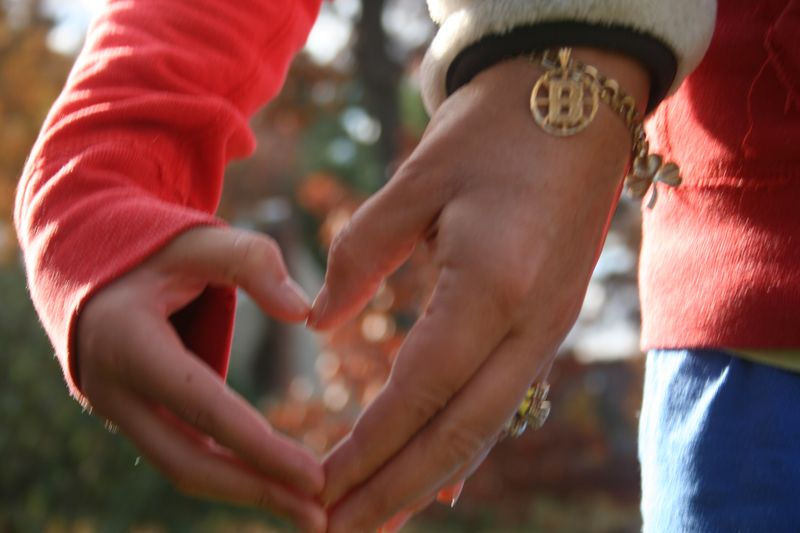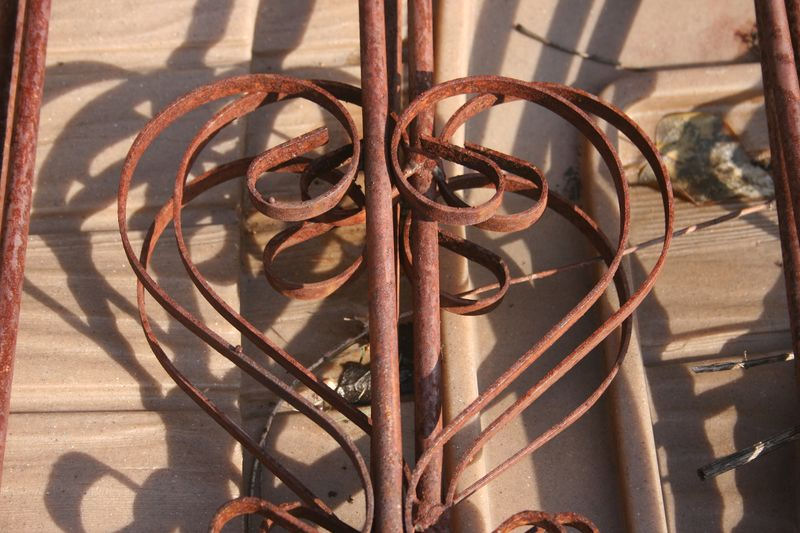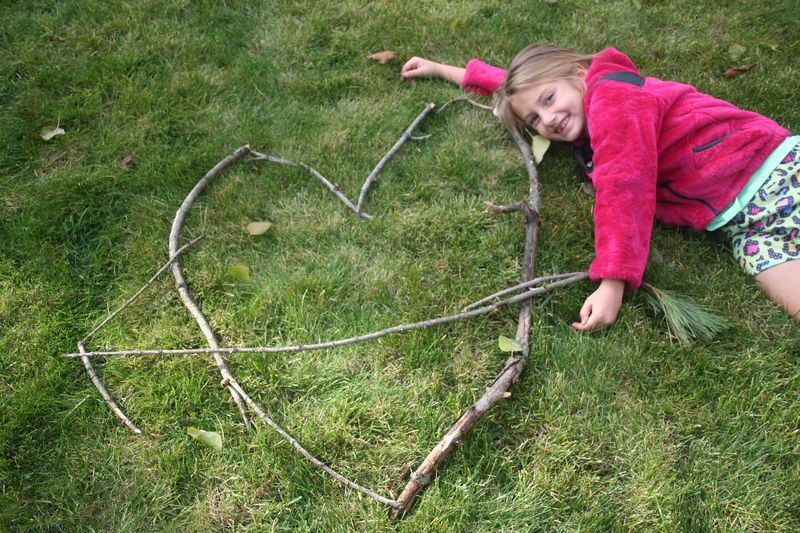 On to the class portion of the day! Seven girls gathered at my house for an afternoon of painty hands, gluey fingers, and right-brained fun. It was awesome! The class was called "Today, I Feel" and each girl was given a large clothespin to paint and decorate. They then made four display cards they they could clip on and display depending on how they were feeling at a given moment in time. As a parent, I appreciate this project on a practical level because I am not psychic and my girls' moods can change on a dime. Any hints as to what is going on in their pre-pubescent brains are much appreciated (moms, you can thank me later). 🙂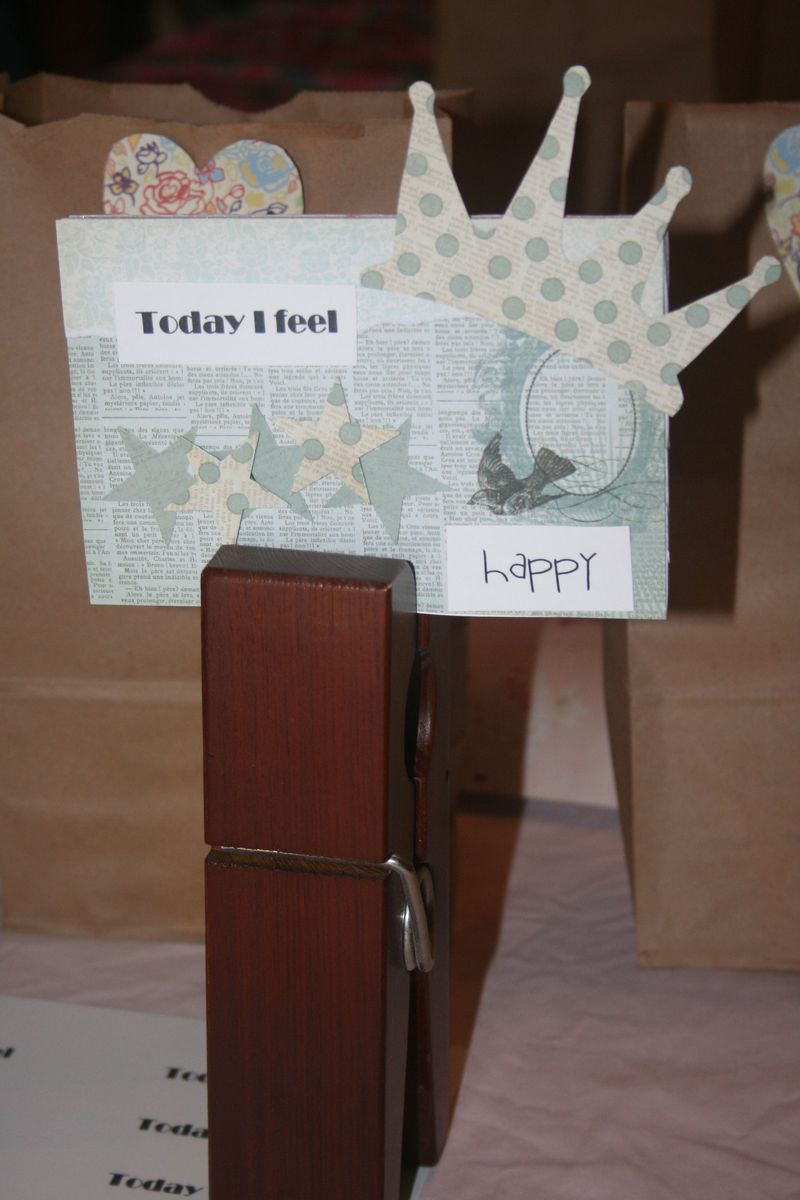 The girls were given very few guidelines. They were shown my mock-up, given a full supply kit, and instructed to just do what they felt. I would be there to help if they needed me, but the goal was for them to be self-guided on this journey.
The kids always amaze me with their creativity and inherent artistic knack! Today was no different — I had such a great group of girls, many of them repeat students of mine. I love the bond that I am forming with some of these lovely young ladies — I feel very privileged to be able to work with them in this capacity. I want this program to grow and grow and grow!
I want it to grow for the girls who are still coming into their own, for the girls who have a hard time making friends, for the girls who crave a creative and artistic release, for the girls who lack confidence, for the girls who have not yet found their voice, for the girls with spirit and spunk, and for the girls who just love spending time with other girls.
I want it to grow for girls like Kathryn, who felt that I picked out the project and the papers especially for her. Girls who are focused and quiet when they create. Girls who are perfectionists. For girls like Maggie who are very right-brained and creative. Who put their own artistic spin on a project. Girls who are bold and unique and freckly and sweet.
For girls like Emily who love social interation and the opportunity to tell their story. Girls who are alive and vivacious and silly. Girls who do beautiful work and feel a sense of pride at a job well done.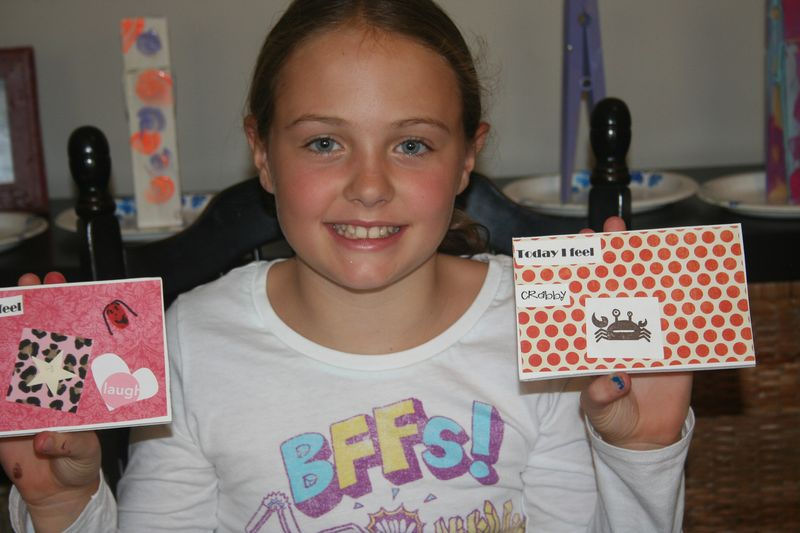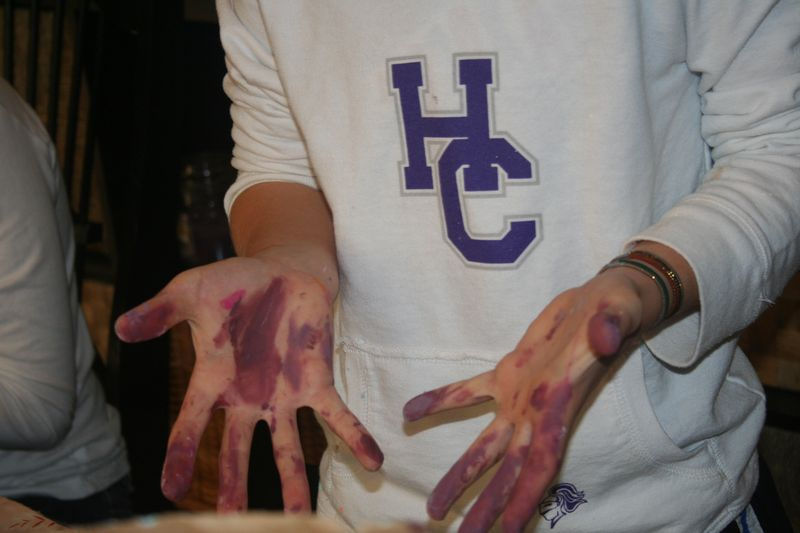 For girls like Anna who love the creative process — the mess, the thought, the assembly. Girls who dive into a project head-first, leaving their hearts and souls in their art. Girls who are well-rounded and spiritual and possess an incredible sense of self. For little, little girls like Caroline who do not realize just yet that they are actually being artistic. Girls who just love glue and paint and messes and have no boundaries. Girls who are free spirited and tactile.
For girls like mine who are looking for a way to tell you that sometimes they just need a hug.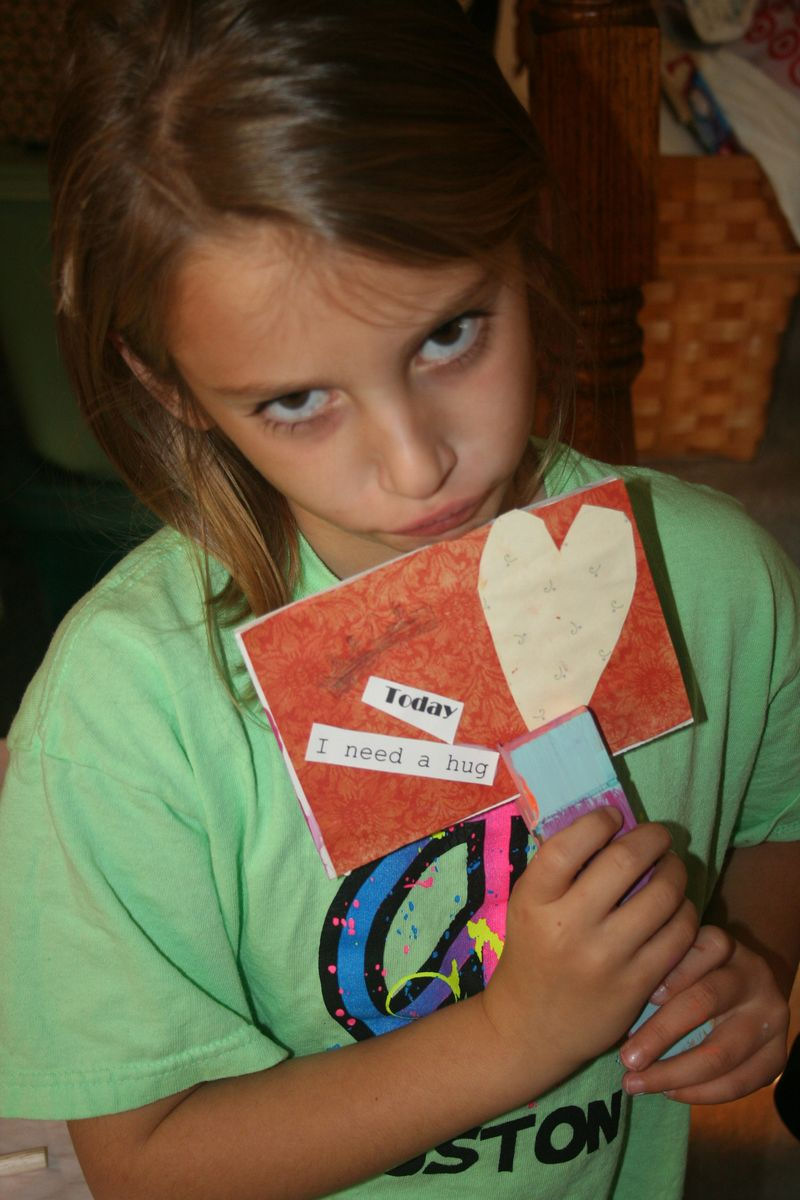 For the girls I have had in class who are painfully shy until you give them a paint brush and a piece of paper. For the girls who love being surrounded by other girls in a non-competitive, non-threatening environment. For the girls who just want to be themselves for a couple of hours and shut the outside world out. For the girl dreamers. For the girls who need to know they are beautiful just they way they are.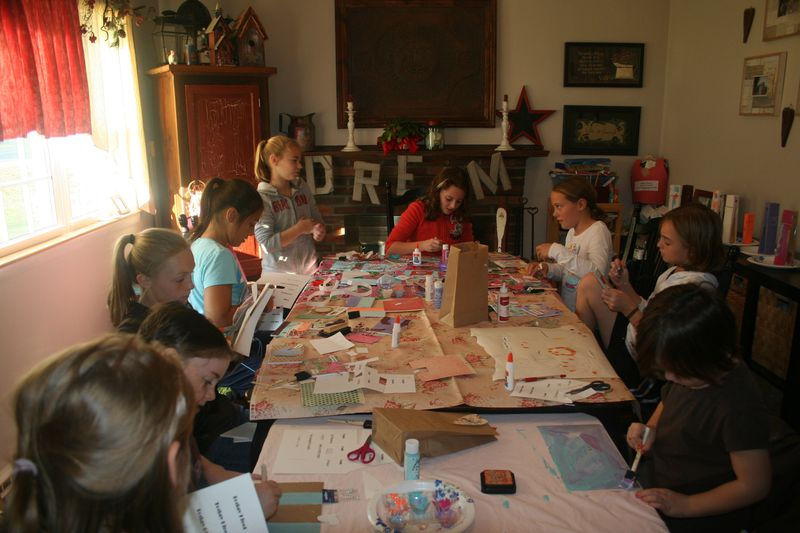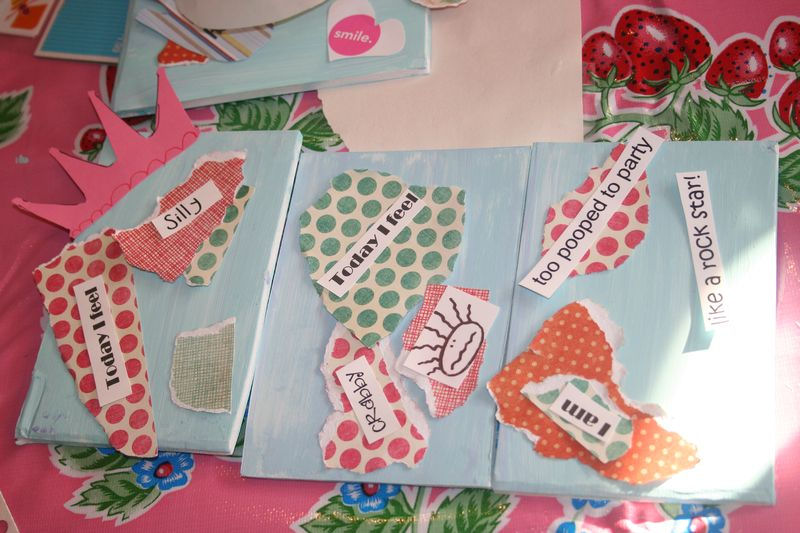 Those are the girls I am doing this for. Do you know any girls like that? If you do, please give them the gift of Self Esteem Through Art. I would love to meet them.
With love,
Jenn