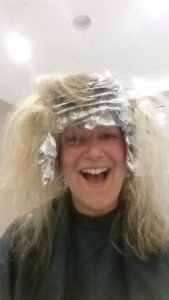 When I was in the salon getting my hair done Friday night, I made notice that there were a lot of new faces working there. My hairdresser said, "Oh, that. Well, The Fixer came in and fired so and so and so and so. These are the people that replaced them."
The Fixer?!
He proceeded to tell me about how the owners of the salon hired a "fixer" (basically an external consultant) to come in and assess the daily goings-on, the revenue generation, and the energy the stylists were putting out and how it affected the clientele—basically, The Fixer was there to evaluate the overall health of the business. The Fixer's conditions for taking on this well-known client: carte blanche to do whatever was necessary to improve the health of the business.
For a period of time The Fixer watched, interviewed, analyzed, strategized and came up with a plan. The plan included the firing of a few long-time employees (30+ years) that were clearly toxic to the franchise. Jealousy, back-stabbing, inappropriate behavior, lying, sexual misconduct—the infractions ran the gamut from surreal to shameful.
I asked my hairdresser why they were allowed to stay so long and why nobody did anything about it before The Fixer showed up on the scene. His response was, "Well, we got used to it, I guess, and we assumed that that was the way things were supposed to be. It became our normal."
"What a great metaphor for life," I replied.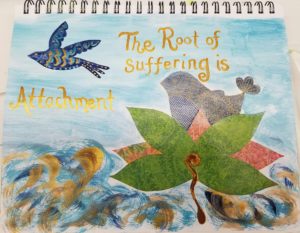 The longer you sit with something, live with something, are exposed to something, BELIEVE something—it becomes your default setting and you almost forget there is an entirely different (and often better) way to live, love, and show up in the world.
If a Fixer showed up in your life, what would s/he find? Who would get fired from your life? How would your priorities be reshuffled? What would your NEW normal look like? Is it as magnificent as I envision it to be?
Here's a secret: you don't have to wait for a Fixer…YOU GET TO BE YOUR OWN FIXER!
If you are looking for a boost, a jumpstart, some loving, judgment-free support, or a firm kick in the pants, we have a couple classes starting in September that you might be interested in:
Our ONLINE Wheel of Life program begins September 20. You get to tune in from the comfort of your couch, your cubicle, your car, the gym…wherever. There are spaces for 25 more women from around the world! SIGN UP TODAY! 
Our in-studio Art Alchemy art journaling class begins September 7 and runs for seven weeks. As the title of this class suggests—it will be a magical experience. There are spaces for 5 local women to experience the joy and love of the studio. SIGN UP TODAY!
See you in the classrooms!
With love and creativity,
Jenn