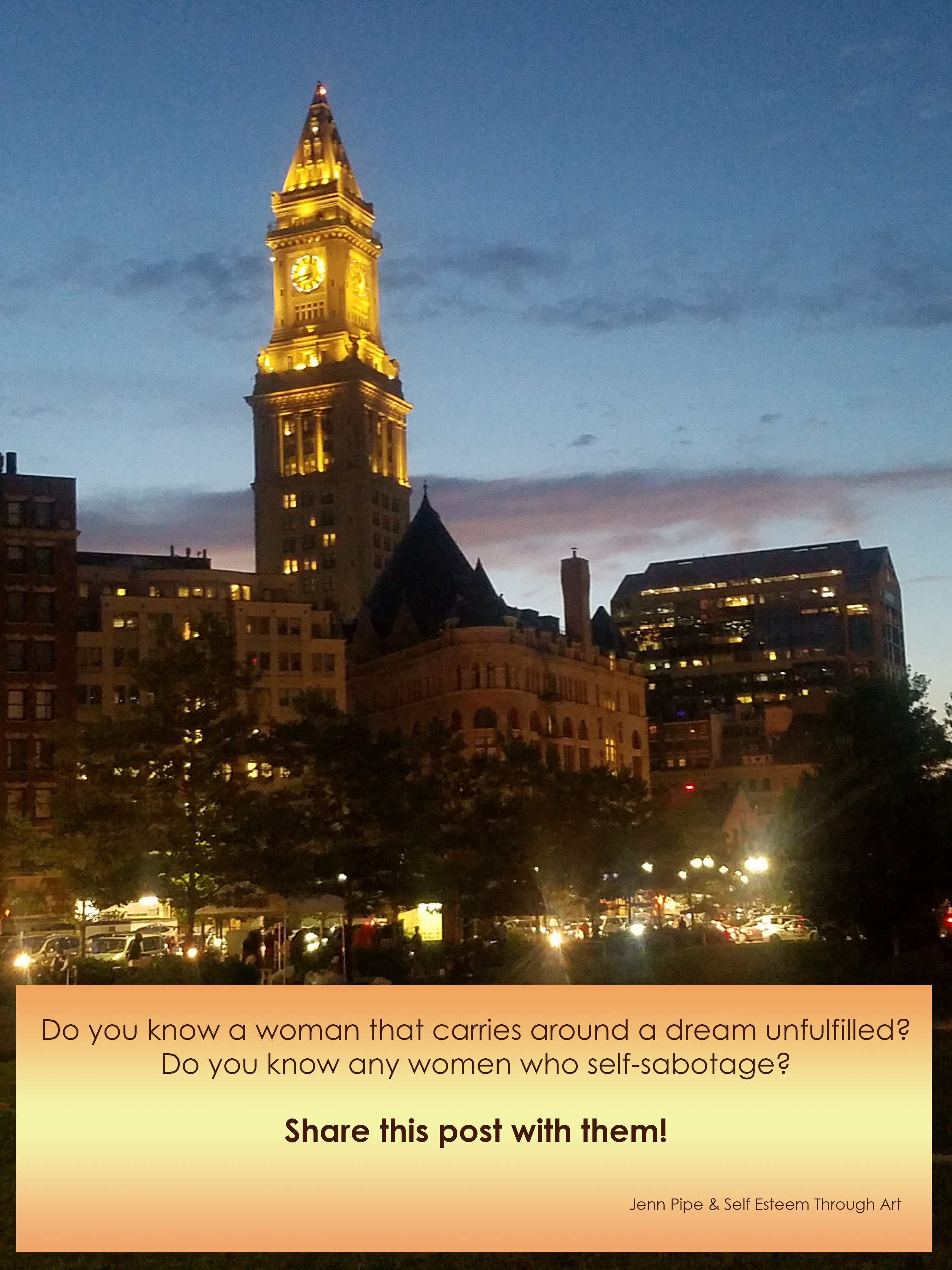 When I launched the
Self Esteem Through Art
program in 2011, I knew I wanted a successful business but I spent a LOT of time self-sabotaging and allowing others to sabotage me.
I would run a beautifully awesome class for girls, the feedback would be phenomenal, and families would be begging for more. I wouldn't run another class for 6 months.
I would vocalize my desire for a successful after-school program for girls and the gremlins would ask me who I thought I was and tell me there was no demand for something like that. They would ask me who was going to take care of my kids while I was out doing this for other people's kids. It took me years to offer after-school programs.
When I would tell people that art was my miraculous healing tool and women and girls were resonating with my business model and approach, they would tell me I had no business doing this because I was not a "classically trained artist." I believed them.
I collaborated on a magnificent women's retreat in early 2013 where we spent a day by the fire in a New England log cabin. It was powerful medicine for the body, mind, and spirit. The women loved it. They offered to spread the word and wanted to know when I would do another one. It took me 3 years to offer another program for women.
I allowed other people's "not-enoughness" rub off on me and seep into my pores. I let small people make me feel small right alongside them. I had unmotivated, jealous, spiteful people as mentors and partners. I took on other people's fears and made them my own. I used my family as an excuse because I wanted to believe that they needed me more than my business and my dreams needed me.
I got real with myself in the latter part of 2014 and started to formulate an exit strategy from my own self-limiting beliefs, the unreasonable demands of others on my time and energy, and the desire of others to keep me small and pliable.
Fast forward to today and I am lovingly and creatively guiding women on their pilgrimages to do the same. There is no more time to waste.
FIVE spots remain—is it important for YOU or someone you love to be here? Register today!